From Wake Up:
What is a Sangha?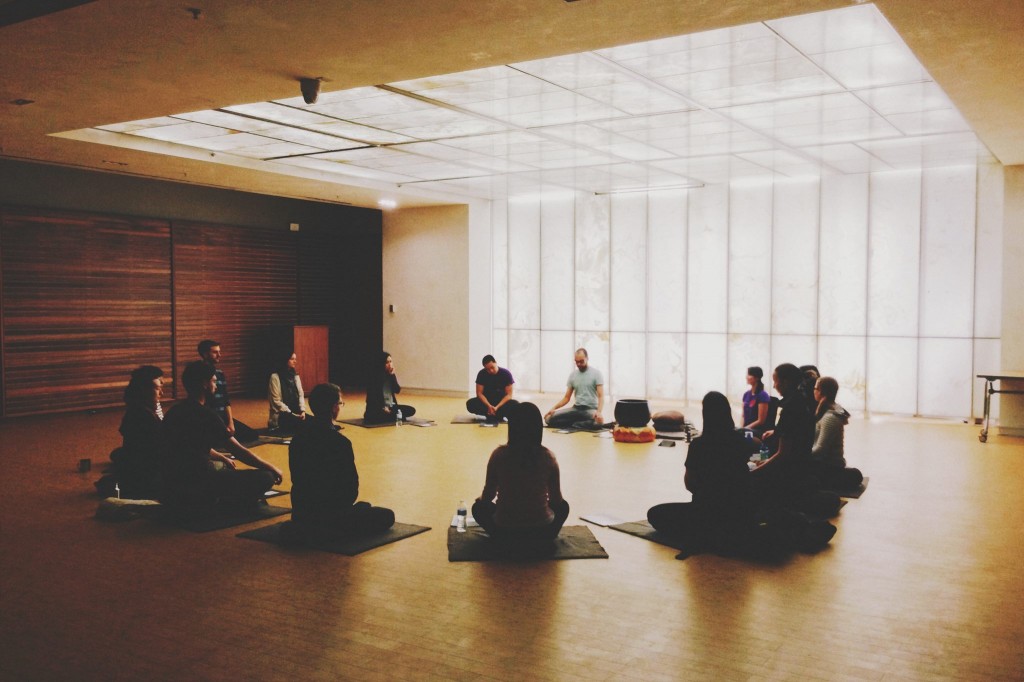 Sangha is the word used for a community of fellow practitioners in Buddhism. But a Sangha does not necessarily have to be Buddhist.
Thich Nhat Hanh wrote in his recent book Good Citizens: Creating Enlightened Society the following text:
It is difficult to make a change alone. In the Sangha there is a powerful collective energy of mindfulness and concentration. It can help us make a breakthrough; it ignites our insight. Our practice together of walking, sitting, breathing, eating, is very important. When we practice with the Sangha, it's easier than practicing alone. Sometimes something may carry us away.
But thanks to the collective practice, we can regain our solidity. Even if we're distracted, our Sangha can help us remember to come back to the present moment, to touch what is positive, to touch our own peace, to see how to undo the difficulty.
The Sangha doesn't need to be Buddhist. Buddhism is made of non-Buddhist elements anyway. When I met Martin Luther King Jr., in 1966, we spoke about Sangha building. We spoke a few times about the beloved community. The beloved community is the Sangha.
Everybody contributes their part. You don't need to be exactly like others…You don't need to be like others; you just need to be yourself. You don't need to have perfect health or a perfect mind without any worries and anxiety.
But thanks to the practice, you can create more joy, peace, and understanding that nourishes you, nourishes the Sangha, and nourishes the world.
The Sangha is therefore an important support in your practice.
Sunday Sense-making Sangha
The Sunday Sense-making Sangha (S3) is a weekly collective sense-making group dedicated to productive dialogue around culturally important topics.
Each month the group will choose a wicked problem, current event, or relevant ideology to address. As sense-makers we will engage in our own personal research and sense-making and gather on Sunday to develop deeper, more nuanced understanding of the topic-at-hand.
As a dojo, participants will:
practice good epistemology
seek to be active in the dialogue
be humble and open to learn
bring research and new ideas
be patient and explain themselves
Each session will start by setting the container and by reading the session's prompt. Using various dialogical processes the conversation will be structured to optimize for broad participation and healthy discourse.
Sign up below. We'll soon reach critical mass and get our first session on the calendar.